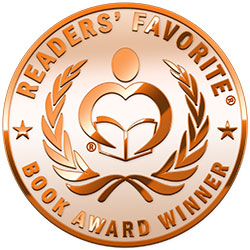 Reviewed by Arya Fomonyuy for Readers' Favorite
Tomoiya's Story: Escape to Darkness by C.A. King is a compelling story that will make a wonderful addition to the bookshelves of fans of supernatural stories. It is well-crafted with compelling characters and a gripping plot. The author plucks readers from their immediate setting and takes them on a rollicking adventure with her characters. Allaynie is a vampire who possesses a priceless asset, one that everyone covets — her tears. Woden is a hunter and a very greedy man who will stop at nothing to get a drop of Allaynie's tears. Will anyone be able to stop the determined hunter and where can Allaynie find refuge? This is a great story with a unique take on the world of vampires.

When you have read many vampire stories, you tend to see the same concepts rehashed or reformulated over and over, and it can be very boring for readers looking for new exciting stories. But that isn't the case with Tomoiya's Story: Escape to Darkness. C.A. King features great originality in her work and creates an exciting setting for her readers. I was hooked right off the bat and couldn't help reading till the surprising denouement of this story. I felt it was too short, but it was a delightful read. The writing is great and readers will be immersed in the powerful descriptions, seduced by the strong narrative voice, and captivated by the extraordinary setting. The author has succeeded in creating a fantasy world where readers can escape and explore other possibilities. It's a great success in the supernatural genre.