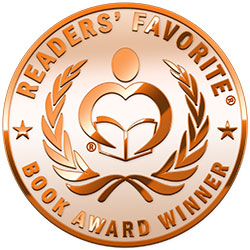 Reviewed by Lisa McCombs for Readers' Favorite
Charming in both message and illustration, Tovi the Penguin Goes to Ireland by Janina Rossiter is a fun read aloud as well as a good story for new readers. When Tovi the penguin travels across the ocean to visit his friend, Tom, a world of diversity is presented to him. Tovi learns of Irish customs and beliefs that open conversations about superstitions and traditions around the Irish St. Patrick's Day. As a student of folklore myself, I appreciate this introduction into folk life studies. This is not Tovi's only adventure as it is prefaced by an included excerpt from Tovi the Penguin Goes on a Treasure Hunt in Paris. More a geographical lesson on the landmarks of Paris, this is an easy addition to any classroom.

Parents, teachers, and young readers will be thrilled with an entire collection of Tovi's excursions and travels with friends. The stories are succinct and easily read. The vocabulary is appropriate for young readers and devoid of social biases. As Tovi travels the world, relevant subjects are covered that can be incorporated into geography lessons and realistic moral issues. I believe that author Janina Rossiter has achieved her goal of creating stories that make the young reader smile. Tovi is a happy character that invites joy into a sometimes bleak existence. I really like the color scheme that coordinates with the story's theme. Rossiter coordinates the expected green with Tovi's trip to Ireland and the romance of rose hues for his trip to Paris. I would love to read the entire collection of Tovi stories!