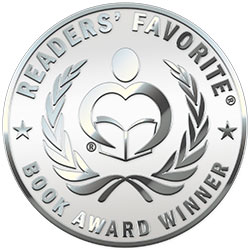 Reviewed by Mamta Madhavan for Readers' Favorite
Traffick Stop: An American Assassin's Story (Paladine Political Thriller Series Book 3) by Kenneth Eade is a fast and thought-provoking action-packed thriller that revolves around a retired CIA agent, Robert Garcia, who speaks about the thirsty, wild, hungry, and selfish creature that lurks deep within the libido of each of us. Also known as the Paladine, Robert Garcia was a terminator – a fine-tuned killing machine, the product of intensive training and many years of death-dealing assignments. In this story, readers get to see Garcia wanting to retire from his job as an assassin, but instead he gets pulled into the world of ISIS and Syria. The story deals with human trafficking, terrorism, espionage, and assassination, and makes it a compelling and challenging read.

The plot has many twists and turns that make it fast paced, and the characters are real, relatable, and tangible to readers. Robert Garcia's character is interesting as he reveals the cruel and vicious side of the world to readers. Garcia comes out of retirement to help Ayisha find her sister who disappeared on a humanitarian mission to Syria. This angle helps readers understand the problem of human and sex trafficking that the world faces. The story is intense and fascinating and keeps readers glued to the very end with its gripping plot, complexity, brutality, twists and turns, suspense, and action. The author handles a relevant topic with expertise and mastery. This book can stand on its own and readers will understand the story without having read the first two books of the series.