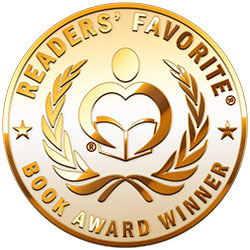 Reviewed by Anna Smith for Readers' Favorite
True Colors (Landry's True Colors Series Book 1) by Krysten Lindsay Hager is a middle grade book about fitting in and learning to love yourself. Landry desperately wishes to have an interesting life. She wants to be one of the girls at school that has a funny and clever story to share with her friends. But she feels that her life is too boring. She is ignored and chosen last in gym class. She doesn't fit in, let alone stand out to the popular crowd. Because of this desire to fit in, Landry agrees to audition for a teen reality show modeling competition with her best friends, Tori and Ericka. Landry is nervous but impressive and makes it to the next round. When her friends get cut from the competition, Landry realizes how little they were her true friends when they stop speaking to her at school. She desperately wants new friends, but has to chose between being herself and impressing her new potential friends. And along the journey, she begins to see how unglamorous modeling can be. She learns how to deal with mean girls, her newest crush, and that true friends are those that accept you for who you are, not what stories you have to tell.

True Colors is a fantastic middle grade story with a healthy message for tweens. The story is definitely geared toward 8th graders and 12 to 13-year-olds. It is a fun story, with the characters modeling, having sleepovers, and hanging out at the mall a lot. Krysten Lindsay Hager did a great job of capturing that young tween voice and I think young girls will absolutely love this story! And parents will certainly approve of the healthy message about friendship and staying true to oneself.