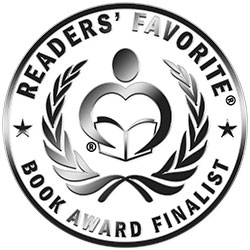 Reviewed by K.C. Finn for Readers' Favorite
True Teryn is a work of fiction in the fantasy and science fiction genres and serves as the second installment in The Last Lumenian series. It is suitable for the general reading audience and was penned by author S. G. Blaise. The book continues the story of Lilla as she attempts to recruit the deadliest army that the Teryn emperor can offer, but she will not be granted the boon without the blessing of the Teryn Guardian Goddess, Laoise. Laoise's only condition is a quest for Lilla to recover the Heart Amulet but she quickly finds herself trapped and in danger, and the only way out is for her to uncover a secret at the heart of the Teryn people.

This book showcases excellent genre writing as it constantly balances action, danger, humor, and heart-warming character development. S. G. Blaise has managed to take an epic story of interstellar conflict and empires that span stars whilst also finding moments to zoom in on Lilla's personal journey and development, always doing so with an excellent sense of pacing that keeps the story moving and interesting as it unfolds. The lore of The Last Lumenian series is rich and deep, and the author wisely included a glossary to help newcomers get up to speed with the universe in which the adventure takes place. Overall, True Teryn is a brilliant adventure story that takes readers on an exciting journey across the stars and into the heart of its lead character all whilst ensuring that series readers and newcomers alike will find something to love.