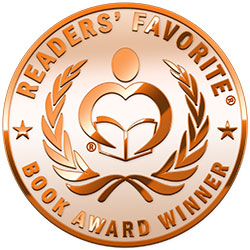 Reviewed by Lisa Jones for Readers' Favorite
Twelve Houses by Olga Soaje is the story told from a widow's perspective. As Amelia comes to terms with the death of her soul-mate Nathan, her life seems unbearable. She could not contemplate life without him and cannot move on. After thirty-five years of marriage and two beautiful children, the prospect of being without him is too much to bear. Nathan had always shared a special connection with his daughter Chloe, one which sadly did not include Amelia. She struggled to understand her daughter throughout her childhood and into adulthood and her husband was always their mediator. Now that he was gone, the distance between them seemed further than ever. Desperate to get closer to her daughter, Amelia makes the decision to stay with her for a time to help her through a difficult pregnancy. As the days pass by, their relationship blossoms and they slowly become closer. Amelia begins to sculpt her art again as the biggest exhibition of her life looms and she also unwillingly finds love. She fights her feelings as guilt overtakes her, but it is as if her dead husband is there, willing her to live again.

This is a beautiful story in every sense and I found it very moving. The way it developed was inspiring and the many twists and turns were sublime. Each character was well developed and I felt as though I knew them, which is what every writer aspires to achieve. I found the astrological aspect that was incorporated into the novel fascinating. The stereotype that I already had about a widow of that age was the opposite of what I discovered with the help of this book. It has shown me that life is indeed precious and you must grab it with both hands and live it to the fullest. If you are lucky enough to find love again then why deny happiness out of guilt. Overall, this lovely little story filled me with hope and happiness. I would recommend Twelve Houses by Olga Soaje to everyone if they want an uplifting and emotional read.