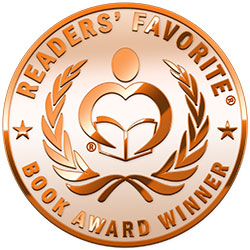 Reviewed by Miche Arendse for Readers' Favorite
After being caught in a magic circle, Helena is tossed out of a portal a year into the future in Twisted Truths: Helena Hawthorn Series Book 7 by May Freighter. Everything seems to have changed; however, no one wants to explain what is happening. Surrounded by chaos, it comes to light that Lucious may have caused everything that went wrong, but there is always more to a story. Can they set things right, or will their world forever remain changed?

Twisted Truths by May Freighter is a delightful book, and although it's the seventh book in a series, I found it easy to read as a standalone. The world-building was very well done, with the past and present happenings explained to the reader. I also really appreciated the glossary at the start of the book, which explained certain terms specific to the series. Freighter did a wonderful job with the characters, most of which you quickly become acquainted with, and I easily found them likable in many ways. Helena, in particular, is a very good female lead, both strong and caring, with a good head on her shoulders. Overall, Twisted Truths is a well-written urban fantasy with a good amount of uniqueness in terms of plotline, and I easily became engrossed in the story. I think any fantasy and paranormal book fan should read this as a standalone or read the series from the start.