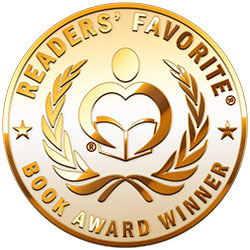 Reviewed by K.C. Finn for Readers' Favorite
Two Hearts' Christmas Promise is a work of fiction in the romance genre and is the latest installment in the Two Hearts Wounded Warrior Romance series. It is suitable for the general reading audience and was penned by author Tamara Ferguson. The book follows the romance of Sean and Alexandra, who first meet as teenagers and then again as adults. Now an Air Force Lieutenant and news correspondent respectively they enjoy a magical Christmas together, culminating in their engagement. But one year later and Alexandra's experiences in a dangerous war zone have left her scarred and unable to face her love, but Sean is determined to keep their Christmas promise to each other.

I've read several romance books now which follow the theme of a wounded soldier returning home and finding love with the woman who rehabilitates them into the world. What a refreshing change of pace it was to see Tamara Ferguson flip that script on its head and give readers an entirely new perspective by having the woman in the couple be the one scarred and in need of healing. It's a risky strategy to mix up a winning formula so dramatically, but the resulting book is evidence that this author has the skill to make such a move and still produce an engaging and absorbing romance story. Sean is a wonderful romantic lead, and Alexandra's perspective on returning from a dangerous world wounded and shocked is brilliantly done. Two Hearts' Christmas Promise is a must-read for avid fans of romantic literature. I heartily recommend it to all.