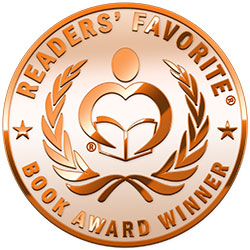 Reviewed by Trudi LoPreto for Readers' Favorite
Unforeseen by Deven Greene is the story of a pediatrician determined to find answers to the origin of drugs killing her young patients. Erica also is confused as to why many of her patients are being seen by the new Dr. Nilsen and why her trusted assistant Martha is suddenly being so mysterious and distant. Erica discovers that the medicine making many youngsters sick and even dying is being administered through a trial involving a new prescription drug from a company she is unfamiliar with, even though her name is associated with it. Her investigation begins in earnest as she and her best friend Daisy go undercover to collect as much information as they can on the drug company in question. They face danger which puts them and their loved ones at risk, but they will not quit until the drug company is exposed and all the guilty parties are caught and made to pay.

Unforeseen: Erica Rosen MD Trilogy Book 3 by Deven Greene was an awesome thriller from beginning to end. I loved Unforeseen as there was suspense, mystery, medical intrigue, family, friendship and so much more involved. I kept thinking as I read that I would love Dr. Rosen as my doctor. I neglected all of my morning chores to finish the book and put all the pieces together. While I did not read books 1 and 2 in the series, book 3 stood strong on its own, but I am sure I will be going back to read them and spend more time with Dr. Rosen. If you enjoy medical thrillers, this book by Deven Greene is a must-read to be placed on top of your list.