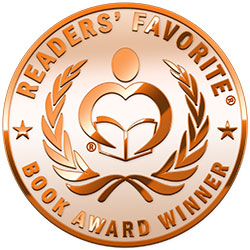 Reviewed by K.C. Finn for Readers' Favorite
Unleashed: A Science Fiction Horror Adventure is a work of fiction in the futuristic, thriller, and paranormal sub-genres, and was penned by author Aaron Bunce. Written as the opening work to the NecroVerse series, this high octane and highly appealing work focuses on a seedy backwater of the universe where something bad is just waiting to be awakened. The work is written for adult audiences and does contain the use of explicit language, some scenes of a sexual nature, graphic horror, violence, and horror. We find ourselves following the exploits of Jacoby, whose work on an asteroid mining platform turns into a fight for survival that threatens to engulf the whole of mankind.

Author Aaron Bunce has crafted an engaging work of dark science fiction that makes it feel as though you're reading through an intense world where destruction is only a heartbeat away. I enjoyed the fact that the work is visual, with powerful descriptive moments that don't hold back on giving you the scene in its every gruesome detail. This really enhances the horror elements of the story well and keeps you reading to soak up the next disaster to be uncovered. The character work gets better and better the more that we get to know our two central narrators, and what first appears as a classic group of science fiction characters develops into deeper people whom we can root for and relate to. Overall, I would recommend Unleashed to fans of horror and science fiction who like high octane action, fast-paced plots, and visual, visceral reading experiences.