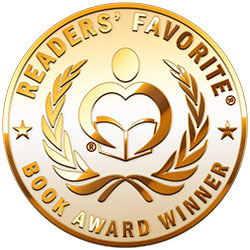 Reviewed by Anne Boling for Readers' Favorite
Seventh grader Minnie was smart, average height and weight, and picked on daily by the bullies in the school. Her parents were busy fighting battles of their own. She only had one friend, her next door neighbor Isaac. Her parents had forbidden her to visit with him. One day, she ran into an old shed on Isaac's property to escape the bullies. Inside was a casket shaped box. She got in the box and was transported into the future, to a place called Buval.

Buval was not an ordinary place. It was a world owned and run by animals. There were giant bees that could talk, magical apes, monsters and many other animals. They recognized that Minnie loved all animal life. She had been brought to Buval to save their world. There was an evil presence plotting to destroy the animals and their world. There is danger at every turn. She must solve a cryptic poem to save the world.

Unlocking The Poets Realm is a great story filled with adventure and mystery. This book kept me guessing until the final climax. Teens, young adults and parents will enjoy Unlocking The Poets Realm. I enjoyed watching Minnie transform from a shy teen to a girl who can act on her problems instead of running from them.