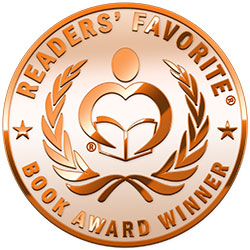 Reviewed by Diana Lopez for Readers' Favorite
Cory Mortensen sees life as a series of opportunities and knows how difficult it is to choose among several options. He left his job to embark on a journey into the unknown. He narrates how each day's events develop without a concrete plan or a specific route to follow. This time we will learn about his journey from the Mexican border to Antarctica. In Unlost, he tells the experiences with an excellent touch of humor, but he is also illustrative, giving honest descriptions and interesting facts about the places visited. Cory provides images of maps and some personal photographs. Unlost is the second part of The Buddha and the Bee series, and it also shows how following your instinct can lead you to unexpected places.

Reading Cory Mortensen's book is like talking with a friend who tells you his anecdotes. His narrative is relaxed and fun. He knows how to connect his stories with explanations of historical facts. He shares the culture he is acquiring and shows you his ability to solve problems with astuteness. I admire his courage to travel into unknown territories. He is truthful when mentioning complications, such as finding accommodation or dealing with people who only want money from foreigners. Cory has a friendly personality and a contagious spirit, so he makes friends in every country he visits. His enthusiasm motivates you to want to embark on an adventure. Unlost also has a good presentation. I loved the photographs and would have liked to see more to learn about the places visited. Unlost is the ideal book to get to know the world in a relaxed and entertaining way.