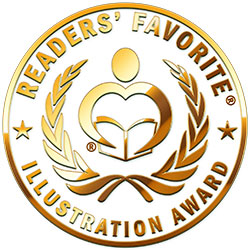 Reviewed by Jack Magnus for Readers' Favorite
Unwind. Up, Up, and Away! is an educational book for children, grades K-3, written by Christopher Gates and illustrated by Javier Ratti. Gates has been involved in the educational process for over ten years and is a Certified Social and Emotional Intelligence Coach. It's all too easy to understand why six-year-old Alyssa feels so overwhelmed and helpless. She experiences so many different emotional responses, and they seem so powerful and determined to control or overwhelm her. Sometimes she feels trapped and ready to scream in frustration. But there is something she can do to reverse this process, to reclaim her own sense of empowerment. Mindfulness allows her to recognize the emotions she experiences and understand why she feels as she does. And there are ways for her to explore mindfulness, to reclaim her own power and soar. Gates also includes material about emotional intelligence and social emotional learning for parents, educators and caregivers; the artist's renderings of the emotional monsters kids encounter; and the CASEL SEL wheel with information on social and emotional competencies.

Up, Up, and Away! will help kids and adults alike gain a different perspective on how kids respond to the emotional stressors they encounter and how they can regain their own sense of power through mindfulness techniques. Javier Ratti's artwork is vivid, exciting and dynamic, and I sincerely doubt any kid or adult will be able to resist getting involved in Alyssa's story after seeing the artwork on the very first page and every page thereafter. His depictions of the emotional monsters and the colors he uses to express them are brilliant. I loved how Gates takes Alyssa and the reader to a crisis point and then opens the door to solutions kids and adults can easily work through as they read. I found myself doing just that, and I especially loved the exercise where I plucked a dandelion from a field and watched the seeds float through the air after lightly blowing on it. Gates' informative section at the end of the book is so helpful for understanding where kids are coming from and why they feel as they do. This book has the potential to be an awesome emotional step forward for anyone who happens to read it. Unwind. Up, Up, and Away! is most highly recommended.