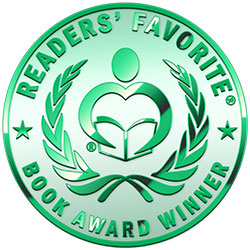 Reviewed by K.C. Finn for Readers' Favorite
Urraca Mesa Redemption: A Supernatural Wild West Tale is a work of novella-length fiction penned by author Daniel P. Douglas. The book is best suited to a mature adult reading audience due to some graphic content. It tells a gritty tale of terror in the Old West with a supernatural twist. We meet Marshall and protagonist Winslow Murphy: a man running from the nightmares of his past and seeking to right injustices wherever he sets foot. When he meets the mysterious Jacinta Cortez and discovers she is currently chasing the same outlaws as him, the pair team up, but it soon transpires that Jacinta's reasons for vengeance are deeper and darker than Winslow could ever have imagined.

Author Daniel P. Douglas has crafted a masterful work of suspenseful western storytelling, encompassing some fantastic supernatural, horror, action, and thriller moments into its vivid storyline. One of the features I especially enjoyed about this work was its atmosphere, which is set and elevated in such a concise amount of words for the plot's length. I could see the dark vistas of New Mexico and the shadows on the horizon and feel every visceral moment of fear and fighting as it happened. The central pair of characters were also exceedingly well-penned to deliver realism and empathy, each with fully thought-out backstories that informed their decisions in a relatable and emotive way. I especially enjoyed Winslow's redemptive arc and related to him more deeply than the typical western marshall hero figure. Overall, I would highly recommend Urraca Mesa Redemption for historical action fans everywhere: a scintillating read.