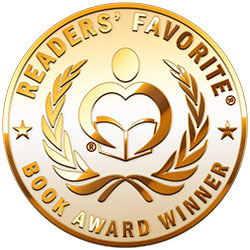 Reviewed by Maureen Dangarembizi for Readers' Favorite
Valiance by Vanessa Caraveo is a young adult story that will inspire and educate people of all ages and creeds. Diego Herrera was born deaf and mute and his parents are illegal immigrants from Mexico. All these things mean that life is not easy for Diego from the start. His sister resents him and his father leaves their family without a word. At school, Diego does well but there is always a bully to call him a freak. The only bright spot is his love of soccer. He fell in love with the beautiful game from the first game he watched before his fifth birthday. He wants to play soccer above all else, just like the professional German soccer player who is like him. But it won't be easy.

As the subtitle says Adversity Means Nothing in the Face of His Perseverance, Diego had true grit. I felt his love of soccer and the real pressure on him every time he reached a stumbling block. He didn't give up, he kept on going even when it seemed there was no way through. Valiance is a heartwarming tale that opened my eyes to the struggles of being deaf and mute. This is the kind of book that will teach children to be compassionate and to never give up on a dream. Life truly favors the bold. I also sympathized to a small extent with his father and sister. Parents should be balanced in their love of their children despite their special needs to avoid petty jealousy. I was disappointed when Diego's father ran away but was happy that he acknowledged his mistake in the end. A must-read for teens and adults.