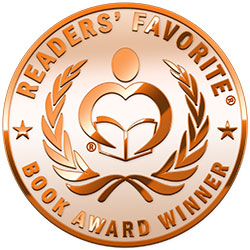 Reviewed by Emily-Jane Hills Orford for Readers' Favorite
Christmas is a magical time for children. Especially when Christmas involves Santa Claus, and all the rituals leading up to his big night in the sky on Christmas Eve. Ava Buttons is a very organized little girl. Everything in her room is neat and tidy, a place for everything and everything in its place. There is order to everything she does and when she does it. So, when December arrives, December 1st to be precise, it's time to write Santa that special letter, listing the things she wants most for Christmas. But Christmas isn't only about receiving gifts. When Ava and all her friends, in fact every child in the world, receives their Santa letters, with a 'return to sender' stamp, they know something bad has happened to Santa Claus and Christmas may be canceled. The world's richest man can't even help Santa, so it's up to the ever efficiently organized and creative thinker, Ava, to come up with a plan to save Christmas. In the process, children learn the true magic of Christmas. It's not just about receiving gifts, but sharing and giving.

Simone Mets' picture book story, Very Christmas, is a delightful tale that teaches young readers the power of giving and sharing. The characters are personable and well developed so that young readers can relate to them: the very neat Ava, her very messy brother, Bobby, the spoiled classmate, Rowdy, and many others. The plot develops with ease as the children in the story learn that their magical Christmas is threatened. The climax is Ava's clever idea, the one that will teach her and all her friends and children everywhere the importance of giving and how magical and special that can be. The book is colorfully illustrated and the text is written in all kinds of different font styles as if it were written by a child. Everything about this book speaks of the true magic of Christmas.