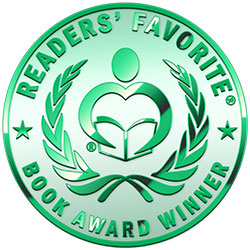 Reviewed by Scott Cahan for Readers' Favorite
Vicarious by Rhett C. Bruno is a science fiction fantasy about the future of popular entertainment and how it affects two very different people. Mission is the name of a young woman who has spent her entire life on board a space vessel that carries the last surviving humans through space on their way to live on another planet. The ship she lives on is called Ignus. Asher is a young man who has spent his entire life watching Mission and the rest of the inhabitants of Ignus on a TV reality show called Ignus Live. Asher is obsessed with the show, especially its star, Mission. Mission has no idea that Asher or anyone exists on the planet that her ancestors came from: Earth. When a slip-up occurs among the film crew that produces Ignus Live, a small problem begins to grow into something that could cause harm to Mission. Asher, desperate to protect Mission, considers doing something that he has sworn never to do; interfere.

I loved everything about Vicarious. Author Rhett C. Bruno has a vivid imagination that translates skillfully to the page to become a masterpiece of fast-paced sci-fi entertainment. As I read the two separate but interlocking stories of Asher and Mission, I couldn't help but feel like one of the obsessed viewers that inhabit Asher's world. I couldn't get enough of their plight as their two stories devolved into desperate measures only to eventually find hope. In other words, I couldn't put the book down. It was that good. Both worlds, Asher's entertainment obsessed Earth and Mission's claustrophobic yet endearing space existence, were so well described in the book that either could have been a complete book on its own. But, combining the worlds and watching them collide with one another was a breath-taking experience. I highly recommend Vicarious for anyone looking for a book that is exciting, fun, and heartwarming.