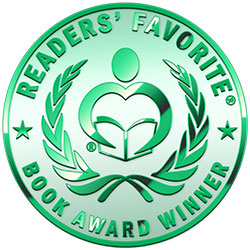 Reviewed by Mamta Madhavan for Readers' Favorite
Vignettes & Postcards From Morocco by Erin Byrne is an engaging and exciting read that takes readers on a journey to Morocco and will make them want to travel there and experience what the author has mentioned in the book. This is motivation to travel beyond the seas and make life worth living. As each story unfolds, readers can experience and feel the essence and spirit of all that makes Morocco an exotic place to visit! Each story is a revelation of the cuisine, the memories, traditions, vignettes, mysteries, and the timelessness of the place.

The colorful aspects of Morocco have been captured well and readers can feel the pulse of the place through the vibrant stories, poems, photographs, and sketches. The stories will definitely inspire readers to travel to Morocco as they explore the souks, mosques, and hearts of the people of this ancient land. The stories give a fascinating and insightful introduction to Morocco and its brilliance. The photographs shared in the book are wonderful, and readers get a feel of the place and its beauty. The stories leave a lasting impression and they add color and warmth in the minds of readers. Every story has magic in it, and is unique and interactive as it takes us through beauty, bewilderment, and a jumble of myriad emotions. For all those who are interested in traveling and want to discover new lands, this is a good book to read!