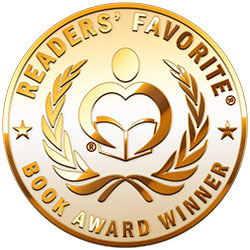 Reviewed by Anne Boling for Readers' Favorite
Wallie Exercises by Steve Ettinger, C.S.C.S., illustrated by Pete Proctor is a book parents will want to share with their children. Wallie is a lazy puppy with a pudgy tummy. His favorite things to do are watch television and sleep. One morning he tried to get dressed and his clothes no longer fit over his tummy. Wallie's boy took him to a place where he could learn to exercise. The exertion was hard on the pudgy dog, but he kept trying and soon learned exercise is fun.

I love this book! The illustrations are bright, colorful and fun. This is a fantastic tool to open dialogue between parents and their children. It will encourage and inspire children to exercise. I have several grandchildren. They all enjoy playing video games; I'm always amazed at how fast their fingers can move. Video games are good for children; they teach hand/eye coordination and problem solving, but children need to exercise their whole body. Wallie Exercises is an excellent way to encourage children to get in physical shape. Out of shape children become out of shape adults. An out of shape adult has more health problems.

Wallie Exercises has specific exercises for children such as: Silly Shark Squat, Lazy Dog, and Wallie Wiggle Wag Walks and Relay Race. Each exercise has a silly name and a written description as well as photos of Wallie demonstrating the exercise. This book is unique and absolutely wonderful. Children will love the rhythm of the text. I love the elephant with his sweat band and big smile. This is a book all parents want in their children's library.