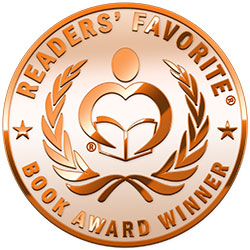 Reviewed by Foluso Falaye for Readers' Favorite
Brendan S. Bigney, known as the Nuclear Cowboy from his days in the Marines, is no stranger to war and its aftermath. His book, War, What Comes After, is a reflection of his experiences and that of the many individuals he interviewed, who have witnessed and lived through the darkness of war. The outcome is a revealing, thought-provoking collection of poems that explores varying themes exposing the realities of war and what veterans face: brotherhood, freedom, heroism, sexual assault, pettiness, stigmatization, and much more. The poems all have deep messages embedded in them. Smalltalk is about finding it hard to partake in conversations that seem to be focused on unnecessary things. Hands explores the good and bad that men do, including building and destroying. And How Deep questions the depths one has to reach to truly know someone.

When strong emotions and memories are expressed through art, you get a multilayered, soul-baring richness. Each poem in War, What Comes After has its unique appeal and a revelation deep enough to fill up a whole book. Some poems are specific and narrative in nature while others are abstract and suggestive. The eleven sections in the book result in a neat reading experience and make it easy to navigate through. I loved every poem but was mostly touched by Where Brotherhood is Forged: a relation of brotherhood and war; I had a mix of emotions and a revelation about how beauty can be found in the ugliest situations. War, What Comes After is recommended to anyone who appreciates outstanding creativity and art in its purest, sharpest form.