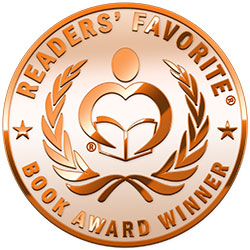 Reviewed by Jennifer Ibiam for Readers' Favorite
We Did This Once Before by Lynne M. Spreen follows the story of Kim, a fifty-year-old expert marketer and publicist. Kim's divorce from her husband in California left her in debt. She also lost her home and was dealing with a health issue. Unfortunately, there was dissatisfaction in her work life too. Kim was a lowly servant in the real estate brokerage firm she set up with her friend. Kim's life was an all-round mess, and the only respite was to move back home to Florida. There, she would face a manipulative mom who shocked her with constant surprises, from an elderly aunt to a crazy cousin and a domestic hostage situation. Kim was a perpetual slave to everyone. Would she ever find her way to peace and fulfillment?

We Did This Once Before by Lynne M. Spreen was an educative novel. I loved everything about it as the story was captivating. This is a tale of sacrifice, deceit, manipulation, and resilience. I loved Kim to bits because the chaos she dealt with never affected her vision. I realized that there are many people like Kim who are plagued with the messiah complex. Unfortunately, you can't save everyone or solve all the problems in the world. You risk burnout. Amala was another striking character who had solutions to everyone's problems except her own. I felt that Norma put everyone else before her daughter, which was unfair. Norma and her sister were the ultimate patriarchal princesses who let men get away with everything and shame the victim instead of offering protection. I didn't like Norma and Virgie that much. This novel was worthwhile, and Spreen is a talented writer. Please write more.