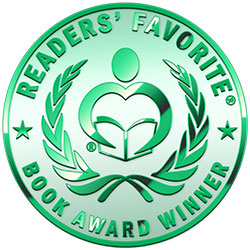 Reviewed by Charity Tober for Readers' Favorite
Weresisters by Jade Clark and Shelley Stoehr is an action-packed young adult paranormal read. The book is divided into two sections following two different characters: Kyra and Selene. The first half follows Kyra, a 16-year-old girl who cannot recall anything from her life before the age of ten. Kyra has the interesting ability to "mind speak" with her adopted dad and ends up becoming a werewolf. This is when things get crazy because not only is she a new werewolf, but now there is an insane guy hunting her down, intent on making her his new lab rat. The second half of the book follows Selene, another werewolf, who unleashes her blood lust when she kills a human. This puts her on the run as she attempts to control her raging wolf nature and keep her abilities under control. The author does a superb job of seamlessly weaving the two halves of the book together, creating one cohesive storyline.

I found Weresisters to be an entertaining and suspenseful story. I liked how the author wove the two stories of Kyra and Selene into one book and the book cover sums up the characters perfectly. A central theme that I got out of the book was that no matter what life throws at you, no matter what dire circumstances you find yourself in, you must remain strong and true to yourself. You can come out stronger and more resilient on the other side if you try. The two protagonists were very strong female leads and I think readers and fans of young adult paranormal genres will find a lot to like here.