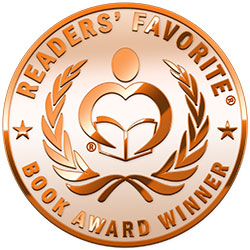 Reviewed by Katelyn Hensel for Readers' Favorite
Ever been at a loss at what to do next in your life to make you happy? Sometimes you need that "Spirit-Animal" person who can be your idol and guide you as to what to do next. Who better to guide Cate Sanders...a perpetually alone, recently unemployed Cate Sanders...than the incomparable Oprah Winfrey? (I can almost hear it now...."You've got another career, YOU'VE got another career, "YOU'RE ALL GOING TO BE WHATEVER YOU WANT TO BE IN LIFE!!!") Oprah is the best cheerleader after all, so Cate writes letters to her idol at every major decision point in her life to try to figure out what the best option would be. What Would Oprah Do? by Erin Emerson is a cute story about discovering who you are...sometimes way later than you should have...and that you should trust in yourself and your own choices.

Erin Emerson is a very talented writer. The story was funny, quick moving, with some pop culture references that had me laughing in between scenes. Cate Sanders is strong as a lead character, despite her bewilderment at what to do with her life. She was fun to follow around, and I had a great time imagining what Oprah would do in any given situation. I may use this in my own life to make sure I'm living my life to its most-fabulous. What Would Oprah Do? was a fun and quick read that really kept me entertained the entire ride through. I will definitely look for more from Erin...or even Cate Sanders herself if there's a chance for a sequel or spin-off!