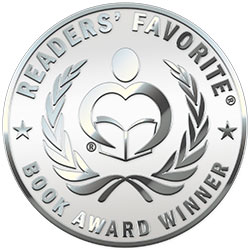 Reviewed by Anne Boling for Readers' Favorite
Joseph J. Sivak offers readers a glimpse into the life of a caretaker and a doctor. He was only seventeen when he became his mother's caretaker. She was in her early sixties when she was diagnosed with Alzheimer's disease. He and his siblings noticed a drastic change in her after the death of her husband. At first they attributed it to grief, but eventually they had to admit it was something much more serious.

In his memoir Sivak shares the heartache and the pain of being a caretaker. When you have to tell a loved one she can no longer drive, she will often react with anger. The victim is frightened and lonely for she is losing control of her own life. Often the victim (I use this term because I have witnessed the way the disease ravishes the patient) feels as if everyone is against her. The role of caretaker is one of constant vigilance, for the patient can wander away at any moment and not know where she is, how she got there, or even who she is. The pain of watching a loved one slip away is indescribable. As the disease advances the patient's bodily functions begin to "forget" how to function. The patient will often forget to eat, and at an advanced stage, may have a problem swallowing liquids. She can no longer control her bowels and eventually loses the ability to converse with others. The picture of Alzheimer's is not pretty and when it is someone you love, it is even uglier.

Sivak and several of his siblings are physicians. This makes his memoir unique for he can also relate to the discomfort of the physician who often has to be the bad guy. The physician is the one who signs his name at the bottom of the page. The physician is the one blamed for the patient not being able to drive. He or she is also the one who has to break the bad news to the family. Sometimes the family accepts the diagnosis with resignation; sometimes it is with anger and sometimes relief to at last knowing what is wrong.

Sivak weaves together his joint role as caregiver and physician. His story will be of great benefit to other caregivers. He still is not overly sentimental, and yet, it was easy to see the love and frustration he experienced in dealing with his mother. He uses the phrase "living ghost" to describe the last of his mother' life. I found that poignant. It is an excellent description. I found it easy to relate to Sivak's story, for I too have watched someone I love slowly slip away. I've often said I lost her ten years ago, and that death will be a healing and a release; and yet, like Sivak and his family, I will never be ready for her death. It was easy to feel the compassion Sivak has for his patients. He truly believes the patient should be more than a number; a patient is an individual with feelings and someone's loved one. I empathize with Sivak, and I commend him. This book touched me deeply.