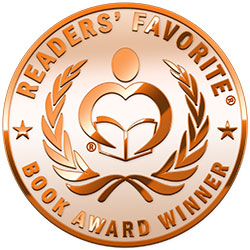 Reviewed by Jennifer Ibiam for Readers' Favorite
In the early 1900s, the Atwoods left Leadwood, Missouri, because the lead mine stopped being productive. Their destination was Harlan, Kentucky, where there were alleged jobs at the coal mine. Ben and Laura Atwood agreed to split their children between homes in Harlan, where they could earn their keep. The parents promised to come back for them after they found jobs and settled. Jack and Grace Grainger got twelve-year-old Anna Beth and the two-year-old baby Olivia. Life was tough in the Grainger household, but Anna's sister, Olivia, was all the determination she needed to keep on. However, a stand against bullying and another faceoff with the Durrett boys culminated in a series of events that changed her life forever. Find out what happened in When Dignity Came to Harlan by Rebecca Duvall Scott.

When Dignity Came to Harlan by Rebecca Duvall Scott is a thought-provoking story inspired by true events in her great-grandmother's life. It is a tale of pain, grief, loss, betrayal, loyalty, sacrifice, immense strength, perseverance, and faith. This book was intense and left me emotional, from the dynamic plot to the captivating storyline. I loved the excellent character development, from Mr. Jingle to Grace, Carrie, and even Jack. Rebecca wrote a descriptive story that had me immersed and feeling the pain of Anna Beth. I asked why we victim shame, why it's easier to believe the worst of people, why monsters have pristine societal standing, why confidants are talebearers? They are everywhere we look. Janie was a brave girl for making such a trip, and Mr. Jingle was the best gift for Anna. I loved Anna's walk with God as a satisfying ending. Thank you for a beautiful story, Rebecca.