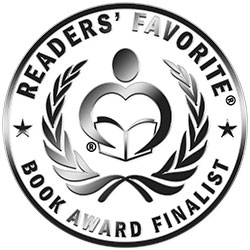 Reviewed by Jennie More for Readers' Favorite
When Secrets Come to Light by George R. Hopkins is an enthralling crime mystery where a retired detective, Tom Cavanaugh, goes on an investigation to uncover the secrets of his childhood friends. The reunion of the grammar school gang, who went by the name of the Terrifying Tullingers, notorious for their school and neighborhood pranks, included Harry Connelly, Brian Mannis, Lee Nuttal, Jason Carter, Jackie McCall, and Tom Cavanaugh himself. These six remaining Terrifying Tullingers met up for the first time in years at the wake of their friend, Larry McCrudden, and decided to get together monthly for a game of cards to reconnect and hopefully rekindle their friendship. After attending the second card game at Harry's house, Jason mentions that he knows the secrets of the remaining six Terrible Tullingers. Tom Cavanaugh, who can't control his detective instincts, goes on a mission to uncover these secrets, which unfolds tragically.

When Secrets Come to Light by George R. Hopkins is about life's journey and how our decisions impact the direction of our lives. The author touches on spirituality and the consequences of our choices and actions. He develops the characters intricately. Each is unique and flawed, but memorable. Each clue led to a new secret uncovered by Tom Cavanaugh, who confronts his own painful secret in the process. I could relate to each character by either seeing traits of myself or someone I know in them, usually an older aunt or uncle. I didn't want to put this book down as I was captivated. The book is beautifully written with fascinating, quick-witted, and comical characters that keep you entertained and intrigued to the end. It is simultaneously light-hearted and profound.