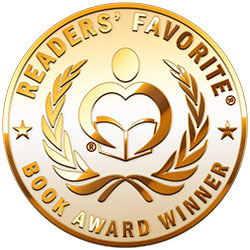 Reviewed by Joe Wisinski for Readers' Favorite
When The Sky Roars, written and illustrated by Katie Weaver, is about a boy who didn't like thunderstorms because they spoiled his activities. They also scared him. He decides to investigate the source of the thunder, hoping he can put an end to the roaring sound. Our young hero takes to the skies, but to his surprise finds fantastical people and creatures. He also finds the source of thunder, at least in a way that satisfies him. Weaver's book is written in rhymes, such as "I remember that time while with Gramps in the park, large gray clouds moved in fast and the sky became dark." The book also includes a recipe for "Four Berry Crumb Pie," which serves "one medium size dinosaur." Weaver herself illustrated the book with some evocative pictures.

My children would have liked When The Sky Roars when they were young. Author Katie Weaver doesn't specify an age group that the book is intended for, but I think those under five would get the most enjoyment from it. The rhymes are cute and never forced, and children will find them memorable. Weaver's illustrations show that she is multi-talented and the images fit the book's quirky ideas perfectly. I laughed out loud at one of the creatures that the boy found as he investigated thunder's source. I won't say what the boy learns about why the sky roars because I don't want to spoil the story, but I will say that author Katie Weaver has a wonderful sense of humor and knows exactly how to appeal to children.