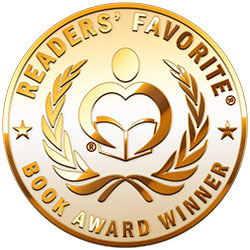 Reviewed by Lex Allen for Readers' Favorite
Benjamin Sledge, a seasoned combat veteran who served a portion of his time under the Special Operations Command, departs for Afghanistan shortly after the terrorist attacks of September 11. Throughout this memoir, he vividly captures the reality of the men and women who learn to fight without remorse, love each other without restraint, and endure the high cost of returning to a country that no longer feels like home. Where Cowards Go to Die is not merely a military memoir but a profound exploration of the human condition. With raw honesty and unflinching detail, Sledge exposes the complex emotions and moral dilemmas faced by soldiers caught in the crucible of war.

Seldom have I read a memoir, autobiography, or documentary that reads like thriller fiction, complete with that all-important sense of reality... verisimilitude. Benjamin Sledge has achieved just that and impresses with vivid descriptions of war and all the brutality that entails. As an Army veteran (Vietnam Era) and during the Afghanistan/Iraq wars, and a civilian in the Department of Defense, European Headquarters G-3 Operations, I can fully attest to the accuracy and detail Sledge uses to tell his story, one that runs the gamut of emotions and situations—the good (yes, there is always some), the bad, and the ugly that defines the lives of soldiers and civilians (aggressors and defenders) in a wartime situation. Sledge describes not only the battles but the effects of those events on the surviving soldiers and their family's reactions to the wounded (physically and mentally) when they returned home and the flag-draped coffins. Where Cowards Go To Die is a fascinating, albeit horrific, dive into the world of war, a dive that is a life-changing event for everyone concerned, including the reader who most likely never has and never will personally experience it. All in all, a great read... well done!