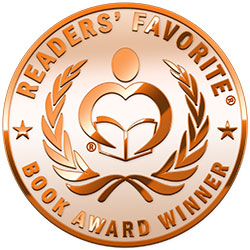 Reviewed by Rabia Tanveer for Readers' Favorite
Where is Language?: An Anthropologist's Questions on Language, Literature and Performance by Ruth Finnegan is a book on language and how it is used in the common world. It may sound boring to you, but if you have read Why Do We Quote by Finnegan, you know that you are about to go on a cross-cultural adventure that will teach a lot more than just what the title says. I have come to respect and expect a lot from Ruth Finnegan; she is the type of a person who I wish had taught me when I was in college.

Her new book, Where is Language?, talks about how we use language and how we perceive it. There are so many fashions and types of language and, yes, they are beyond verbal, oral and written. Yet again, Finnegan takes us on a journey where you travel the world with her and see where language is spoken and used in many colorful ways. I am actually shocked by her determination because coming up with a book like this is not easy.

She had to do a lot of research and I am pretty sure that most of the time that research was not enjoyable. However, she made it possible for the reader to not only enjoy the book, but also gain a lot from it. I definitely learnt a lot from it. This is yet another Ruth Finnegan creation that will stay in my book collection for a long, long time.