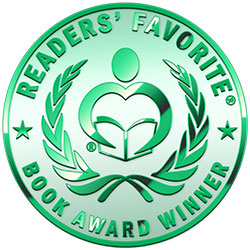 Reviewed by K.C. Finn for Readers' Favorite
Who God Says You Are is a collection of writings on Christian themes of devotion and self-help by author Michelle Berkey. Set out with the initial goal for its readers to 'Live in the Confidence and Freedom of Your True Identity', this book tackles the concepts of culture and outside influences, and the negative effects that those factors can have on our lives. Rather than being defined by societal and economic standards, we are introduced to the biblical teachings of God, and his plan for humanity is explained. With the purpose of serving him and others and the knowledge that he has love for everyone on Earth regardless of their situation, readers can find comfort and inner peace.

For Christians facing tests of faith and difficult times in their lives, author Michelle Berkey has delivered a compassionate and well thought-out set of reminders that can help them through any kind of personal identity crisis. The author's voice really shines on every page, with a soft-spoken narration that offers help and guidance from God without ever being overbearing or controlling. The combination of empathy, counseling, and biblical elements is very well balanced, and the organization of the book allows readers to start slowly with their own personal issues and beliefs about themselves, before expanding to a wider world view later on. Overall, Who God Says You Are is sure to make a very helpful bedside book for anyone who feels the need for God's love and support in their lives.