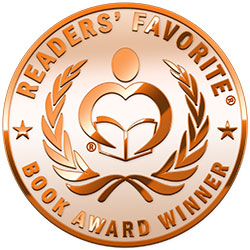 Reviewed by Lisa Miller for Readers' Favorite
"Wishing You" by Dr. Lauren Nappen is an inspirational and soul searching book related to the soul and adjusting to life. Dr. Nappen gives simplicity to the soul in experiencing peace through the tunnel of life. Although life is busy and flexible, the author teaches the soul how to rest with one word statements and a sentence beneath the word that appears to be calming to the soul and the mind to relax. For example, to the questions for changing times, and about the answers that remind you how to touch into your life, my response is related to how questions and answers will affect the way I live my life.

This is quite an inspirational and subliminal book. I enjoyed reading this book because it is filled with mind relaxation techniques. This book is for the spirit and for living the life through an individual preference. After all it is you that can make your life more happy and relaxed. This book is motivational and inspirational. The soul can rejoice and become free from limitations of life's changes. When reading this book remember to be open-minded and heed the words; it will help your adjusting to life less complicated and more free.