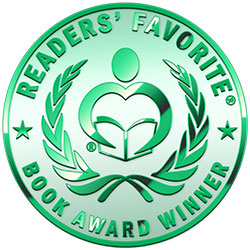 Reviewed by Anne-Marie Reynolds for Readers' Favorite
Wolf Hollow by Nikki Jefford is Book 1 of the Wolf Hollow Shifters Series, set in a post-apocalyptic world. Sasha, the alpha of the pack, is under huge pressure. As a pureblood, it is her duty to choose another pureblood to help repopulate the pack. Nobody is going to stand in her way – except for a half-breed. Tabor is half werewolf, half wizard, a dangerous mix in dangerous times. Magic is prohibited and to use his powers could mean being banished from the pack. Tabor is strong but, because of his heritage, he is left alone. He views the pack as being short-sighted, unwilling to bend the rules and Sasha is just the same. Or is she? Sasha is about to show the pack that she is nobody's fool, raising her in Tabor's estimation. Tabor would do anything for Sasha; he wants to claim her as his own and, although the purebloods are dying out, Sasha is struggling to deny her own attraction. Sasha has a fight on her hands – not just from the predators that are threatening her pack, but from the elders who won't approve of a match with a half-breed. Will the heart rule or will she take the sensible route?

Wolf Hollow (Wolf Hollow Shifters Series Book 1) by Nikki Jefford is an interesting take on the werewolf genre. It has a dystopian feel to it and very strong characters. The only thing I struggled with was the lack of backstory; there was little to tell us how the pack got to the point where the story began. There are lots of twists and turns and plenty of action in this story. It felt at times like a typical love story, you could see where it was going, but then something would happen that threw a spanner in the works. There is a bit more to this story; although it is based on shifters, there are undercurrents of dealing with prejudice and hatred, alongside loyalty. There are a few scenes of nudity but nothing that would offend anyone. Overall, an enjoyable story, but I think there could have been a little more flesh to it – maybe the next book will shed some light?