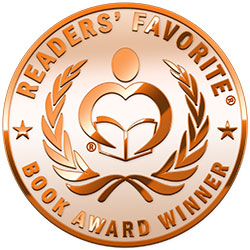 Reviewed by Rabia Tanveer for Readers' Favorite
Wolf's Head Bay - Journey of the Courageous Eleven: The Race for Home is the second book of the series by Jeffery Allen Boyd. Picking up where the first book left off, the story of Jeremy and his friends continues as they try to get back to safety. Jeremy and his friends barely escaped the clutches of their captors when they were stranded once again. They have the evidence to expose some of the biggest criminal masterminds in the world and all they need to do now is make it back home alive. Stranded in the wilderness of Michigan, the group of friends is trying to stay one step ahead of Black Scorpion and Spear. All they need is one breakthrough to be safe, but they are unable to contact anyone who could help them. Can Jeremy get his friends out of this mess?

The Race for Home brings a serious and heartbreaking truth to the forefront and forces you to take notice. Human trafficking is real and modern-day slavery is real. Jeffery Allen Boyd did a great job of conveying his message while giving readers a brilliant story. Jeremy is a good protagonist, but Travis's growth surprised me. He learned a lot from the ordeal, he grew up a lot and somehow still had a positive outlook on things. The pace of the story is just perfect, it is not rushed but it is not slow as well. The characters are well-fleshed out, even the villains. The flow of the narrative is flawless and the suspense will have you holding your breath. I read this in one sitting, my eyes are tired but I regret nothing. This is a must-read novel!