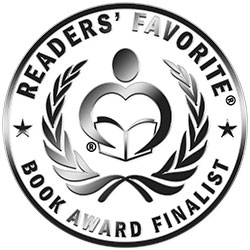 Reviewed by Foluso Falaye for Readers' Favorite
Luke doesn't think he has a chance with the office manager as she is so beautiful she could have any guy she wanted. However, as clumsy and unattractive as he thinks he is, Mary is secretly thinking similar thoughts about him. Mary can't help but fantasize about the handsome, muscular construction worker with the mysterious tattoo. Luke's jealous co-workers, who begin to notice the attraction between the two, decide to trick him and get him to apply to appear in a publication company's calendar for hot construction workers. Will this dirty trick put an end to a perfect match before it is made? Find out in Work In Progress by Susan Jean Ricci.

Work In Progress keeps readers engaged by neatly combining themes like work, family, infatuation, jealousy, dance, and more into a perfect romantic situation. I liked how no time is wasted as the story starts right away with intriguing scenes and events. I was completely glued from start to finish as I seriously had to find out what would become of the relationship I so much wanted to form between the two dreamers. It's probably because of the intense way the protagonists' desires are portrayed. Plus, Susan Jean Ricci creates a friendly atmosphere with the lovable characters and their fondness for one another. I found it cute that Mary calls her brother Bozo. In fact, I grinned so much while reading the book that I was glad nobody was around. In summary, Work In Progress is a heartwarming, feel-good book perfect for readers who wish to escape into a dreamy love story!