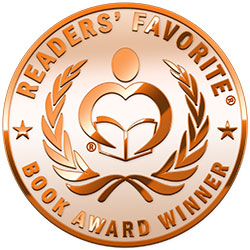 Reviewed by Alyssa Elmore for Readers' Favorite
Do you have a burning desire to write? Are you ready to take the leap and sit down to pen your first novel? But how do you get started? Write!: Find The Truth In Your Fiction by Gerald DiPego is a fiction writer's guide that starts the reader on a writing journey. Beginning with the bare basics, brainstorming, this book helps the reader learn the mechanics of writing by using extensive examples of well-known novelists, along with some of his better-known works. Touching on different subjects such as Character Development, Dialogue, Plotting, and Outlining, this book can be considered a great alternative to a beginner's creative writing course. The book is written in a conversational style that invites the reader's inner writer to come out and play. Complete with sections on screenwriting and editing, this book has many creative writing gems worth exploring. Are you ready to write?

Write!: Find Your Truth In Fiction by Gerald DiPego is a beginning writer's handbook. The author is a well-known novelist, playwright, and screenwriter, who has won several awards and worked with top talents such as John Travolta, Anthony Hopkins, Juliette Binoche, Kevin Costner, Jennifer Lopez, and many others. Although I expected more from such a celebrated author, I feel that this book is perfect for the aspiring writer just breaking into the field as it covers the basics of fiction writing. I would recommend this book for those that are new to writing fiction and are ready to make their writing dreams come true.