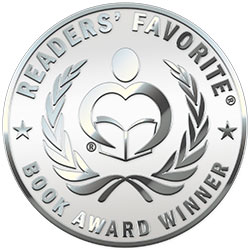 Reviewed by Asher Syed for Readers' Favorite
Most kids often wonder if, when nobody is looking, their toys might come to life. Wullie the Mahaar Gome, Book 1: Blackhope Scar by David Kennedy McCulloch revolves around a young boy named Finn and an extraordinary present he received from his uncle, comprising a dictionary and a rock. Pretty amazing, right? I didn't think so until the rock inexplicably shape-shifted into a little old man named Wullie and started talking to Finn with something a little less extreme than a potty mouth, but still quite grumpy. The dictionary also came in handy when being hustled across the Scottish landscape, trying to figure out things like the connection between Scaur O' Black Hope and an excerpt from Bluebeard's Wee Black Book. Wait...what? Trust me, if you know, you know.

Wullie the Mahaar Gome by David Kennedy McCulloch is an infectiously fun story with a great deal to offer in only a few nights of bedtime reading. As far as chapter books for older children go, this story sits comfortably in the middle length-wise and the chapters themselves are long enough to feel like an accomplishment to a child but short enough so that when they ask if they can read just one more chapter, it doesn't mean an all-nighter. Wullie is hilarious and Finn is the de facto main character, but out of the "happy band of adventurers," it is Finn's friend and neighbor Hadley who steals the show. The prose is well presented, but if we have one complaint it is that the narrative can occasionally be dense and close to being loquacious. This is a wonderful adventure and I look forward to reading book two. Highly recommended.