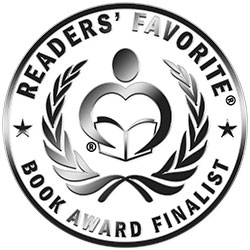 Reviewed by Anne-Marie Reynolds for Readers' Favorite
Yukon Revenge by Ken Baird is the second C. E. Brody novel. A year after surviving a chase down the Yukon River falls, Brody is just trying to get on with his life. He still has his dogs, his plane and his old pickup truck and he still lives in his old cabin on the river. He thought he was the only survivor from that chase but nothing stays dead and buried forever. A suspicious fire and two murders are just the start. Brody's dogs have disappeared, his plane has been vandalized and murder at his cabin mean the RCMP are starting to look at Brody suspiciously. When he agrees to fly rock samples from a mine site, the FBI is all over him. They say it's all a scam but the undercover agent they send in with him is an ex-girlfriend – things are about to heat up. When the press 'convicts' Brody for three murders, he knows he is in a race against time to solve this, in spite of the RCMP and FBI getting in the way. Can he be lucky a second time?

Yukon Revenge: A C. E. Brody Novel by Ken Baird is a fantastic sequel to Yukon Audit. Once again, Ken Baird's knowledge and experience in the Yukon shine through in this tense and exciting thriller. I read the first book and opening the sequel was like coming home. I slipped right back into the swing of things easily and was soon engrossed in another tight plot with plenty of action and adventure right from the word go. It was like meeting old friends and being introduced to new ones – a comfortable and exciting read. Once again, the descriptions were excellent as were the characters and, from page one, I was hooked and drawn in. Excellent sequel and excellent pacing; I really hope there will be more in this vein in the near future.