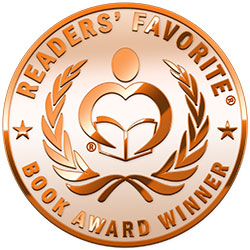 Reviewed by Astrid Iustulin for Readers' Favorite
Yvonne's Cookbook Let's Eat! by Yvonne Hendricks is a book that will delight all those who love to cook and eat. In this book, the author shares her recipes and tips with readers, but in addition to this, she tells personal stories and introduces us to some family members. Richly illustrated, Yvonne's Cookbook Let's Eat! includes appetizers, baked goods, entrees, homemade wine, and drinks. Hendricks also provides recipes for the most significant holidays —Christmas, Easter, and Thanksgiving. The recipes are inspired by the Polish and Italian traditions of the author's family and her travels worldwide.

I am not a great cook, but I always look for easy-to-prepare dishes, which I found in Yvonne's Cookbook Let's Eat! I liked that Yvonne Hendricks has included dishes for all tastes, even indicating when they suit people with food intolerances. Besides the variety, I appreciated the quality of the recipes; some are delicious just by reading the ingredients. I also liked that the author shared stories of her family and explained when a dish is linked to a specific episode. This makes the book even more enjoyable to read (as if the many beautiful images were not enough!) and much more personal. I highly recommend Yvonne's Cookbook Let's Eat! to those interested in cooking and who like to make their dishes from scratch. I am sure they will find something to their liking.