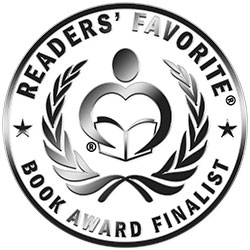 Reviewed by Demetria Head for Readers' Favorite
Valerie J. Brooks's 1 Last Betrayal follows the gripping journey of the protagonist Angeline Porter, a former criminal defense lawyer, as she is thrust back into the dangerous world of organized crime to protect her sister, Bibi, from the clutches of a cunning and ruthless mob boss named Shawn. From the bustling streets of Portland to the sun-soaked shores of Hollywood, Florida, the tension rises as Angeline races against time to unravel the secrets and dangers lurking within the criminal underworld. Readers are immersed in the gritty world of mobsters, where loyalties are fragile, and trust is a rare commodity. Angeline evolves from a conservative lawyer into a determined and fearless protector as she contends with internal struggles and an unwavering determination to keep her sister safe.

Valerie J. Brooks's attention to detail shines through, bringing each scene to life and creating a palpable sense of danger that permeates the narrative. The pacing of 1 Last Betrayal is expertly crafted, with the skillful balancing of moments of intense action with quieter, introspective scenes that allow readers to delve deeper into the psyches of the characters. The narrative unfolds precisely, building suspense and keeping readers guessing at every turn. The author's ability to maintain high tension throughout is commendable, creating a sense of urgency that propels the plot forward. One of the novel's greatest strengths is exploring themes such as trust, loyalty, and the blurred lines between right and wrong. Through the intricate web of relationships and alliances, the story delves into the complexities of human nature, highlighting the moral dilemmas the characters face and the sacrifices they must make in their fight against the mob. Overall, 1 Last Betrayal is a stellar thriller that will captivate fans of the genre from beginning to end.