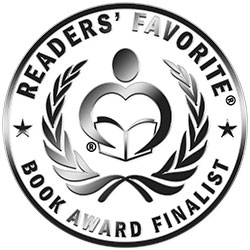 Reviewed by Alyssa Elmore for Readers' Favorite
Is your life plagued with constant turmoil? Do you feel like you are trapped in your own secret hell? Are you ready to break free and experience a life of joy and hope? Thirty Days To Thriving (Practical Inspiration For Reclaiming Your Hope & Health) by Jennifer Zimmer is a heartwarming self-help book that takes the reader from the depths of despair to glowing with love and excitement. The author starts by telling her story, affirming that she is more than capable to coach you out of the dark hole in which you currently reside. Then she gives you simple and direct actions to take, one activity a day, for thirty days. The author encourages you to try each step and continue to use those that resound with you. With bonus success stories and lots of support, this book is certain to bring light to the darkest places and bless those that are desperate for change. Are you ready to live a happy, healthy life?

Jennifer Zimmer's 30 Days To Thriving (Practical Inspiration For Reclaiming Your Hope & Health) is a faith-filled self-help book. Reading this book was like hiring Ms. Zimmer as a coach. I felt like I had a champion beside me as I read; I felt more confident knowing that the author truly could identify with me because she too had experienced deep pain and paralyzing terror. This book is a must-read for those who live with someone that has bipolar disorder or knows someone suffering from it. Although bipolar disorder is not part of my life experiences, the root of what the author went through did resound with my own traumas; therefore, I know that this book can help anyone that needs a glimmer of hope. Hope and inspiration ring throughout this book; even when the author was relating her story. I was impressed with the writing, and even more with Jennifer Zimmer's attitude! I would recommend this book to those who feel they are stuck with no way out.