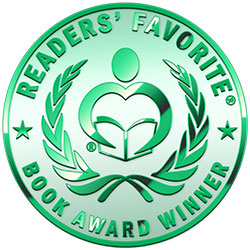 Reviewed by Lesley Jones for Readers' Favorite
In a society where material possessions symbolize success, many people confuse wealth with happiness. Being happy is what many of us strive for, but what does it mean to be truly happy? Has happiness always seemed to elude you? Are you ready to take charge of your life and begin to make conscious, intelligent choices that will serve you? It is time to take command of your life, put yourself back in control, and discover your life's higher purpose. In 6 Mega Life Transforming Hacks by Mirza Barlas, the six life-transforming hacks are backed up with research data, are simple, and will give you complete clarity on what you really want, plus a complete action road map to start seeing results. At the end of every chapter, you will receive some "specks of gold" and more resources to add to your life-hack tool-kit. Discover how to persevere and remain focused when you face obstacles, change negative thinking, learn how to evaluate problems objectively with CBT, increase your mindfulness, set goals, and solve problems intelligently. What if you could finally discover that happiness has always been within your reach?

Mirza Barlas's 6 Mega Life Transforming Hacks is an incredible step by step guide to improving your mindset, attitude, and thought processes. However, if you like to read self-help books and take no action, this book will not suit you. This guide is for anyone who is committed to change and is willing to take the necessary actions to achieve it. With the specks of gold, brilliant life-changing hacks resources section, there is no excuse not to begin to make significant alterations to your life. To gain knowledge and then take no action is simply adding more clutter to your life. However, if you truly want to change the direction of your life, then there simply is no better guide than this one. It is a huge treasure chest of techniques, exercises, and expertise. I thought the use of parables and stories were extremely helpful as they gave a visual aspect to obstacles and problems. I especially loved the quotes from historical figures; my favorite was from F. Scott Fitzgerald: 'Never confuse a single defeat with a final defeat.' I thought the 15 thinking errors and how to fix them section was very powerful. The goal-setting section was fantastic as it took a refreshing new look at problem-solving. I loved the section in Chapter 2 about turning your passion into your occupation; that was truly a lightbulb moment for me. The huge section on mindfulness and CBT was amazing, especially regarding the filters we place on reality. Everything in this guide is explained so clearly and will really inspire anyone to take the first step to dramatic change.