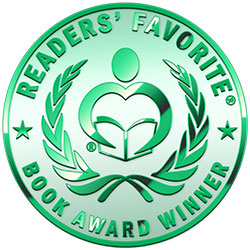 Reviewed by Marta Tandori for Readers' Favorite
A Beholden Heart by M.L. Steinbrunn is a fresh and captivating YA story that gives credence to the old adage, "all is not as it seems." About to head into her senior year in what's been a somewhat sheltered life for reasons that aren't immediately obvious, Gwen puts her foot down and refuses to go when her parents announce that they'll be moving to London, England, thanks to a work promotion her father has received. While her popular younger sister, Meg, embraces the opportunity, Gwen simply wants the normalcy of a senior year in high school and it's with some trepidation that her father arranges for her to stay with her eccentric grandmother, Marnie Parks, in Middleton. On her first day of school, Gwen meets Sam, a girl existing on the social fringes, and they quickly become fast friends. Her encounter with Matt Rhodes, Middleton High's football phenomenon, comes a short time later, and their encounter is nothing if not memorable. Matt's friend, Spencer, soon rounds out the friendship quartet.

What makes A Beholden Heart so fresh and captivating are the main protagonists, Gwen and Matt. On the face of it, Gwen is your average teenager who is striving to fit in at a new school while Matt is your basic all-star football jock. However, it's what's underneath that makes the two characters so compelling. It quickly becomes apparent that Gwen is not above speaking out and defending the downtrodden, even at the expense of her own social status while Matt, for all of his popularity, has suffered emotional and physical abuse from a father who happens to be the high school football coach, trying to vicariously live his own dreams through his son. Matt and Gwen are drawn together through circumstances but bond because of what they are able to offer to the other: understanding, compassion, humor, friendship and insight. Their friends, Sam and Spencer, bring depth and humor and are the perfect foils to Gwen and Matt. Another all-star in this cast of shining characters is Gwen's grandmother, Marnie Parks, called Ms. Marnie by everyone. Despite her eccentricities in both decorating and in personal style, she has a wealth of compassion and humor that envelops those around her, not to mention a fierce protective instinct that she doesn't hesitate to bring to the table when required.

Steinbrunn's prose is crisp and immediately engaging while her voice is evident from the first page into the story, giving her characters both depth and authenticity. There are many parts of A Beholden Heart that will makes its readers laugh and cry. In fact, it's very difficult to read this story without giving a piece of your own heart to Gwen and Matt. And while the story goes by quickly, don't be fooled into thinking that it's a "quick" read. The story and its characters stay with you long after the last page has been read, all hallmarks of a great book. A Beholden Heart is exactly that – and then some.