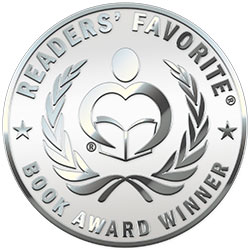 Reviewed by Maria Victoria Beltran for Readers' Favorite
A Cat at Dachau: A Heart-Breaking and Thought-Provoking WW2 Story by Elyse Hoffman is a short novella about a cat and a brutal Nazi guard. Set in the Dachau concentration camp during World War II, SS Private Max Schrader found an injured cat near the camp's front gate. The cat's name, as stated on his collar, is Faust and he reminds Max of Tiger, his beloved cat. Nursing him back to health, the two formed a special relationship. Following Max to the concentration camp, Faust seems to be looking for something. During one of their cruel morning roll calls when the Jews gather and stand in rows of ten, the young SS Private Schrader found out what the cat was looking for. This discovery opens his eyes to a harsh reality that will completely change his life.

Elyse Hoffman's A Cat at Dachau is an inspiring and unique World War 2 story. For a young man brainwashed to treat Jewish prisoners as less than animals, it is a pleasant surprise that young Nazi guard Max Schrader still has love left in his heart. So much has been written about the atrocities of this appalling and depraved event of modern times but A Cat at Dachau manages to stand out. It is a well-written and informative book that is a must-read for all who want to understand this most evil of events and find out why it happened and perhaps prevent history from repeating itself. It reveals to us just what man is capable of doing. In not so many words, the author shines some light on humanity in one of its darkest hours. Highly recommended!