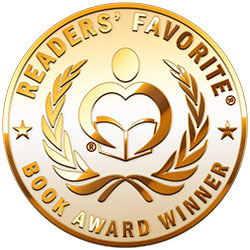 Reviewed by Cheryl E. Rodriguez for Readers' Favorite
Naomi Finley continues to captivate the historical fiction audience with A Guardian of Slaves, the second book in her A Slave of the Shadows series. In 1851, near Charleston, Charles Hendricks dies in a carriage accident. Mr. Hendricks is survived by his daughter Willow, and his estranged brother, Ben. In the year since Charles' death, Willow has taken on full responsibility of the Livingston Plantation, while Ben is in charge of the import and export business. However, there is another part of the Hendricks legacy to oversee; it is the secret tie that binds them together. The Livingston Plantation is a safe haven for those who seek refuge from the atrocities of slavery. Ben and Willow remain an intricate part of the Underground Railroad; many lives have passed through the family's hands over the years. When the mysterious Silas Anderson purchases the property next door, tensions rise, especially between Willow and her longtime suitor. Willow and Bowden Armstrong are very much in love; however, love isn't enough when the value of human life comes between you.

A Guardian of Slaves by Naomi Finley wrenches the heart with emotion. The narrative is written using Finley's love of southern history and her personal life experiences. These two writing devices create inspirational characters within a realistic story. The narrative is written in the first person; however, the point of view changes from character to character. I really enjoyed this technique of writing; it gave an in-depth panoramic view by revealing the thoughts and intentions of different characters. The plot is not forced, nor does it become stagnant and, with a few surprising turns of events, it unfolds with delicate precision. The issue of slavery takes center stage. Held within the man versus man conflict lay witless traditions, confused loyalties, and the horrendous acts against humanity. However, harboring underneath this divergence is a story of love and devotion, proving, whether evil or good, the intentions of the heart make all the difference.