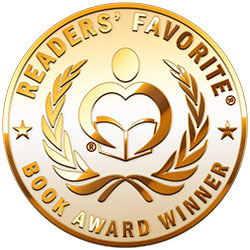 Reviewed by Vincent Dublado for Readers' Favorite
A Guide to the Climate Apocalypse: Our Journey from the Age of Prosperity to the Era of Environmental Grief by Vítězslav Kremlík is the book that some of us don't want but all of us need because it takes an open mind and a welcoming heart to swallow the bitter truths that it presents, backed up with data and case studies. This book exposes how environmentalists, or the Greens, manipulate and exaggerate climate issues, stretching them to apocalyptic levels to attract attention and instigate what they perceive is a much-needed change in our lifestyle and business practices. With scholarly devotion to the topic, the book traces the history of climate change, its models, its polarizing effects, and its contemporary ramifications. The author gives you a critical assessment of the subject to arrive at the conclusion of whether or not there is a cause for panic.

There are hundreds if not thousands of conversations about climate change today, but they tend to overwhelm us as they all run in the same vein of doomsday pronouncements. If you do not want to get lost in the noise, I strongly recommend that you arm yourself with proper information before joining environmental crusades and demanding change. The sense of urgency and genuine concern to shed light on a pressing subject, where many are misinformed, makes Vítězslav Kremlík's writing strongly compelling. In a time when it is difficult to filter out the right information, you owe it to yourself to investigate the persistent and exaggerated claims advanced by those who have their own agendas to push. A timely and thought-provoking work, A Guide to the Climate Apocalypse is a must-read that proves how many are crying wolf when it comes to environmental issues.