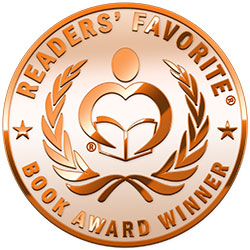 Reviewed by Sefina Hawke for Readers' Favorite
A Hero's Welcome (Heroes of Troy) by Daniel Kelly is a historical event/era fictional novel that would appeal to a mixed audience of young adults and adults who enjoy fiction centered on the time period of the Trojan war. The Trojan war has come to an end and left Troy in ruin, with Agamemnon retreating to Mycaenea, and the Trojan survivors searching for sanctuary. While this might seem like the end of the story, Achilles' son, Pyrrhus, is determined to prove his mettle by hunting down the Trojan survivors who escaped the massacre thanks to Odysseus' aid. Will Odysseus manage to reach the survivors in time to warn them of the danger or will they all perish?

A Hero's Welcome (Heroes of Troy) by Daniel Kelly is a very well-written book with an appealing cover image and a description that grabbed my attention right from the start. I have read books and watched movies with different takes on the Trojan war, but this is the first book I have ever read that focused on the aftermath of the fall of Troy. I really liked this change from the norm, as its uniqueness was quite enjoyable. I really liked the role that Achilles' son and Odysseus played in the plot. I especially liked how the author chose to start this book with a section titled: "The Story So Far". This section helped me to quickly understand the events that took place prior to this book and helped me to avoid any plot and character confusion. Overall, this was a great read and I hope the author decides to continue adding his unique take to the historical fiction genre in the future.