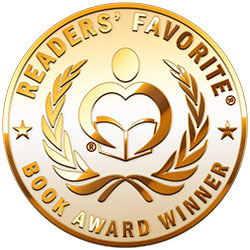 Reviewed by Kristy Volchko for Readers' Favorite
A Kiss Beneath A Strawberry Moon by Tamara Ferguson is the third installment of the captivating Daydreams & Dragonflies Rock 'N Sweet Romance series. It began at the peak of Crystal Rock with a sweet song, long before these two young souls ever crossed paths. And when they do, it's as if young Drew had been singing that melody expressly for Marielle forever and ever. But love and life are sometimes far from smooth sailing and will mercilessly test the waters of even the rarest kind of true love. Would Drew and Marielle somehow be torn apart and lose that precious, melodic connection forever? Or would they have the strength to weather life's storms, somehow drift back to one another, and sail the sea of love beneath the Strawberry Moon?

A Kiss Beneath A Strawberry Moon by Tamara Ferguson is an enchanting lovers' delight! Brimming with the kind of poetic, timeless love that romance readers adore, this beautifully written story about handsome, talented Drew Kendall and lovely Marielle McKinnon is an engaging one. It is bejeweled with beautiful music, friendship, longing, passion, life's complicated ups and downs, and well as the Strawberry Moon. With its loveable, relatable characters and descriptive scenes, this dreamy novel was a pure joy to read. I turned the last page feeling as if I'd stepped out of a very special, magical kind of love story and didn't want it to come to an end. Drew and Marielle are simply delightful! I highly recommend this book to anyone who loves a feel-good, heartwarming story as much as I do.