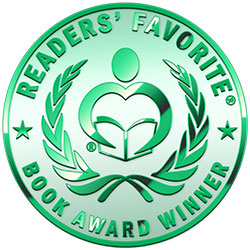 Reviewed by Vincent Dublado for Readers' Favorite
A Lion's Share is Brad Graft's second book in his Brotherhood of the Mamluks Trilogy. Set in the 13th-century Middle East during the Seventh Crusade, the story begins with a former French Crusader named Leander, who becomes a member of the Mamluks—highly trained soldiers who were originally sold as slaves. He no longer sees much nobility in the French code of chivalry and no longer embraces their religion. He is thankful to be more than just a crossbowman, more than a warrior. He is now a Muslim, a Mamluk serving in the Bahri. He fights against his Crusader brothers as King Louis IX of France plans to attack Egypt. However, when the Bahri's adored sultan dies, Leander and the Egyptians will face other problems, as Leander falls for an Egyptian woman while the Mamluks attempt to seize power.

One cannot say that A Lion's Share is based on violent battle scenes and shifts in loyalty. It is based on Brad Graft's ability to imagine and recreate the past and paint it with sensory details. Reading this work will make you know how it feels to be there and it convinces you that this story has earned its rightful place in the canon of historical fiction. There are moments of profound introspection within the protagonist Leander, as he finds himself facing difficult moral choices. Perhaps the decision to defect from the Crusaders was easy for him, but he needed to prove his shifted loyalty from external circumstances that surround him. If you can visualize the pressure, you will understand why A Lion's Share is a powerful work. It is not a simple historical or adventure novel; it is a story that uses an epic period in history as the stage for the moral, spiritual, and political development of a disenchanted man.