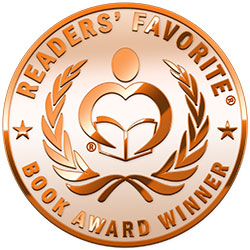 Reviewed by Maria Victoria Beltran for Readers' Favorite
A Matter of Payback (The Michael Wolfe Saga Book 3) is the latest in the series by J.C. Fields. Two women perished in terrorist bombings in Haifa, Israel, and Madrid, Spain. The attacks were organized by Iranian terrorist Mohammed Al-Qaedi. Michael Wolfe and Ian McGill both lost their loved ones in these bomb attacks, and both are black ops operators who find themselves together on a mission in Iran some twenty years later. When Al-Qaedi targeted London's Houses of Parliament and Big Ben, Wolfe was sent on a mission to stop the extremist. What follows is a harrowing roller coaster ride in an intricately woven espionage story filled with cliff-hangers and international intrigue that culminates in a confrontation between the protagonists.

J.C. Fields certainly does not disappoint his readers. With well-developed characters, and an action-packed and fast-paced plot, it is an extremely suspenseful read. The author's use of multiple plot twists, foreshadowing, red herrings, and other literary devices is highly effective, so much so that it is difficult not to finish reading the book in one sitting. This is a story of revenge and reprisal set in the dangerous and surreal world of international espionage. A Matter of Payback has a strong main character and an equally strong villain and this makes the story doubly interesting as there is always the element of danger as well as apprehension as to how things will turn out in the end. Highly recommended!