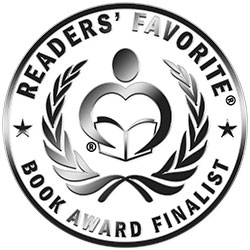 Reviewed by Ruffina Oserio for Readers' Favorite
An exciting, delightful, exhilarating tale, A Matter of Time by Steven Craig is a gorgeous meld of time travel and science fiction, a story that follows Nathan Hawke's adventures in time. Nathan is obsessed with the concept of time. His lifelong dream has always been to conquer time and master its secrets, a dream that has accompanied the exiled and disgraced Quantum Physicist from his youth. He had always "Dreamed of breaking it like a cowboy would a wild bronco that had bucked all who tried to ride it before him." So when he is offered an opportunity by a mysterious man to research a time travel theory, he isn't just happy to put aside teaching a high school physics class, but sees it as an opportunity to redeem himself and realize his life's work.

His work successfully completed, he finds himself in a small Georgia farm in 1862. He is trapped here for three years, three years of waiting for the time splice to reopen, and three years in which he falls in love. When the time comes for him to escape the era that is plagued with war, he is thrust into yet another era. Now he is learning that he has no control of what timeline to exit into. Can it be his dream had been a trap; can he reset time and save history? And how about the woman he loves? Follow this well-imagined and well-developed character in adventures he never signed up for, bounced from one era to another through time and history.

The author did a wonderful job with the setting, taking readers through different historical moments, including the Civil War in the US, the Renaissance period in Italy, and many others. The historical underpinnings of the plot make it a compulsive read and this element of the narrative combines with the sense of adventure that permeates the story to offer readers great satisfaction. The characters are well developed and readers will love to follow Nathan, his despair as real as his moments of excitement. A Matter of Time has a complex, unpredictable plot, which keeps readers turning the pages, guessing where the next adventure will be. The tight spots, the dangers, and the uncertainty that accompany the protagonist's adventures make this novel hard to put down. This is a stellar work in the genre, a hugely satisfying read.